What it's Like to Work at Baxter
Meet Jen Coughlan, Senior HR Manager in Dublin, Ireland & EMEA Technical Service

"I have been so lucky to be surrounded by such an amazing group of talented and inspirational colleagues and managers. Our diverse backgrounds, like-minded objectives and resilient dedication lead us to collaborate efficiently and work well together. I simply LOVE my team and I'm so very grateful to be part of it."

Meet Justin Iwuji, Regional Business Manager, Infusion Systems, Houston, U.S.

"The work that I am doing benefits patients in the sense that we provide true life-sustaining products. On a personal note, I have an immediate family member that relied on Baxter Renal products for years while waiting for a kidney transplant. He successfully received that transplant and I am honored to work for the company that gave him additional time prior to the procedure."

Meet Rahul Gupta, Manager, Institutional Sales, Gurugram, India

"Baxter provides a conducive and friendly working environment which helps the employee to work passionately and set new benchmarks of success. Baxter truly believes in living the spirit of it's cultural levers at all levels. The great work done is recognized by the management and rewarded appropriately. This is a company that adds significant value to each employee and helps each individual reach her or his highest potential."

Meet Joey Hinojosa, Specialist, Project Development, North Cove, U.S.

"I recommend Baxter as an employer due to the endless opportunities for growth and development in pharma manufacturing, the great work atmosphere that offers support and a collaborative environment, with team members always willing to help you learn new roles and crafts. Also, being able to utilize military experience and leadership training to effectively coach, teach, and mentor colleagues and help to achieve mission success."
THIS IS WHERE YOUR WORK SAVES LIVES
DOING WORK THAT MATTERS
For us, this isn't just a job. Hear directly from our colleagues what #LifeAtBaxter means to us.
This is where we go above and beyond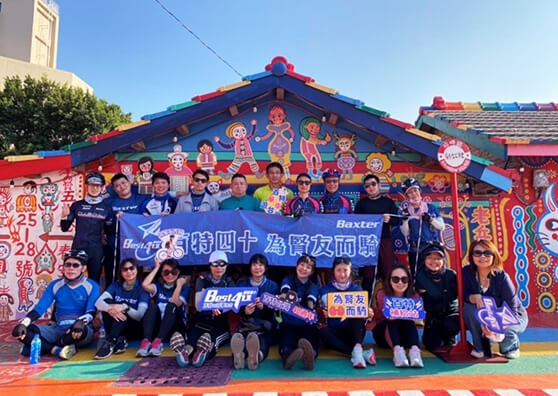 Baxter Taiwan is celebrating 40 years with a 240 km bike ride in 2021. Over 40 colleagues joined this outdoor biking event to promote a healthy lifestyle and to create more awareness around the positive impact our organization makes.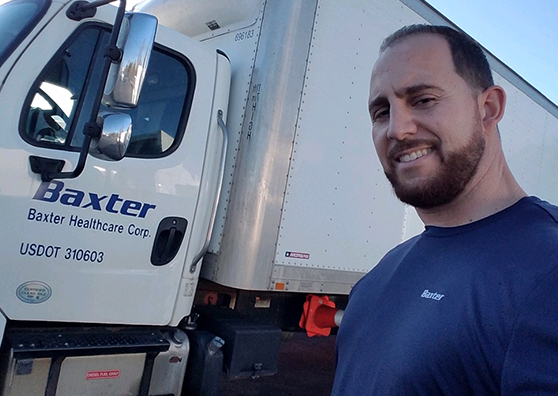 Baxter Service Specialist Pedro Perez routinely delivers life-saving and -sustaining peritoneal dialysis (PD) solutions and supplies into the homes of patients. Pedro says his work at Baxter aligns with his calling to help people. "I just had a patient say, 'you're like a light every time you deliver.' When I walk in, it's almost like I'm family."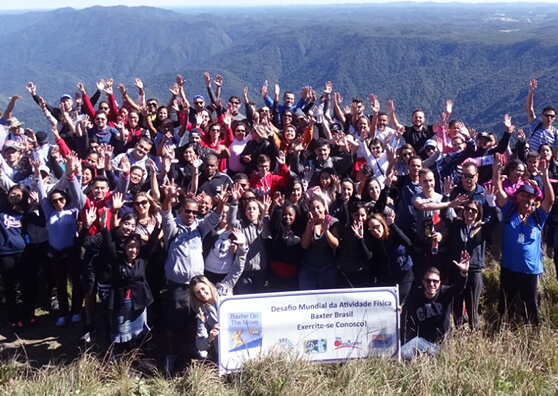 Every year in May, Baxter Brazil participates in a worldwide challenge of physical activity as part of our Be Well @Baxter program. In 2019, a group of local employees went on a hike in the mountains to celebrate the wellness initiative!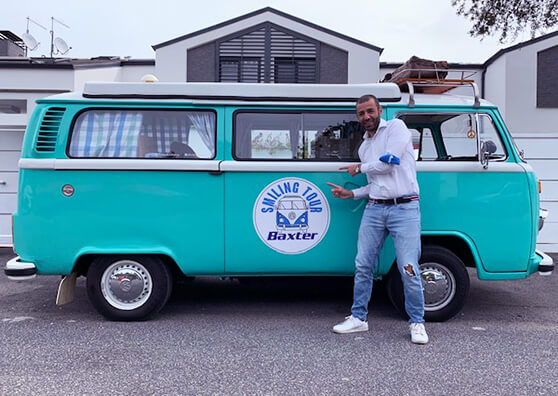 In 2021 during the later stages of the Global COVID-19 pandemic, our colleagues in Italy organized a "smiling tour" for local employees. A van delivered sweet treats and laughter ahead of the next team meeting, for all to enjoy.
"We believe that our mission to save and sustain lives is our ultimate statement of corporate responsibility. The global impact of our products, presence and activities will always be assessed through this lens, as we touch the lives of patients, clinicians, communities, employees and other constituencies worldwide."

Joe Almeida

Chairman and CEO
Join Our Talent Community
We're grateful for your interest in a career with Baxter, and would like to get to know you. Joining our Talent Community is a great way to stay connected, learn more about Baxter, and help our recruiters find you if there's an opportunity that aligns with your background, skills and interests.
Join Now