OUR COMMITMENT TO CANDIDATES
"At Baxter, every day provides an opportunity to transform lives—for both the communities we serve, and our own. We are united by our drive to transform global healthcare. If you desire to see your work make a meaningful difference for others, consider joining us. You can expect to work alongside colleagues who are caring, inspiring, and lean on each other's expertise. People are accepted and included for exactly who they are. This is where you can belong. Where your purpose accelerates our mission."
Mike Demirjian, Global Head, Talent Acquisition
At Baxter, respect is at the core of our culture. The same respect we have for each other and our business partners, we have for you. Our goal is for you to feel valued at every step of the application process.
We've designed our hiring approach to be as transparent as possible. You can expect to be informed and involved throughout the whole process. Our recruiters will guide you through next steps, when to expect feedback, and more.
Every open position at Baxter has clearly defined expectations, responsibilities, and necessary qualifications. This enables us to evaluate every candidate by the same measurements, thus ensuring a fair and unbiased hiring decision.
We value the time you spend applying for a role at Baxter. In return, you can expect your application to be reviewed carefully. Regardless of outcome, you will receive a courtesy response to your application. If you are invited for an interview, you will receive all the information you need in advance so you can be well prepared.
Baxter Talent Acquisition is your partner and will accompany you throughout the hiring process. For any questions regarding your application, the interview, timelines, or the offer package, please reach out to our Talent Acquisition team. We are happy to help.
At Baxter, our experienced, professional recruiters take accountability and pride in a well-structured recruitment process. You can expect courteous, timely, and informative communication regarding the role, the interview process, and local benefits.
FREQUENTLY ASKED QUESTIONS
Applying to Baxter
About the Process
General Questions
At Baxter, we always have new career opportunities available around the globe. Our Talent Acquisition country teams are posting job listings regularly. We strongly recommend that you create a job alert on the site by selecting a job category and location. Be sure to save our career site as a favorite in your internet browser and visit often.
Whenever possible, we prefer that you apply online. This makes our application process more efficient and helps us respond to all candidates more quickly. Our online application process also ensures your data is stored securely.
Shortly after submitting your job application, you'll receive an email acknowledgment that your application has been submitted successfully. Our recruiters will then carefully review your application and will contact you to discuss any possible next steps.
You should receive an email acknowledgment within the hour after submitting your application. Our recruiters will review your documents carefully and you should hear back within a week of submitting your application.
This can vary depending on each vacancy, so please make sure you keep an eye on your phone and check your e-mail inbox. Some roles require a video interview. In this case, you will receive an e-mail from our video interviewing platform, HireVue. Please check your spam folder as well to make sure you do not miss it. If the role does not require a video interview, the Talent Acquisition team will connect with you via phone.
You can take several precautionary measures to protect yourself from recruitment fraud, including verifying the sender's email address and shared URLs. Do not send money or provide credit card information to be considered for a job, and do not share personal or financial data in response to an email request. Be cautious of unsolicited offers of employment. Please check our recruitment fraud notice for more details about how to protect yourself.
For most roles, you will have an introductory conversation with the Talent Acquisition Partner, followed by at least one interview with the Hiring Manager. Depending on the responsibilities of the role and the stakeholders who are involved in this process, there may be more interviews. While we are assessing if the role matches your skill set and experience, we will also ensure you have enough information and insights to decide if Baxter is the right employer for you.
HireVue is a video interview platform, which can be used for live or OnDemand video interviews. We use HireVue OnDemand to get to know you better and understand your skills and experiences beyond your resume. Its flexibility enables us to speed up the recruitment process. All you need is a mobile device with a camera, or a computer with a webcam, to interview at a time and place of your choosing. To prepare yourself, you can complete some practice questions, make yourself comfortable and check your lighting. For more detailed information, visit Interviewing Resources & Downloads for Candidates | HireVue
Dress appropriately for the role you are applying for as well as for comfort. If you would like to better understand the acceptable attire for the site you are visiting, check with your TA Partner.
After receiving an invitation, confirm the date, time, and location of your interview. Reviewing the job description and doing research on our company is always recommended. Be mindful of time; it is better to be early than late. We encourage you to bring a list of questions for your interviewer(s), along with a pen and paper to take notes. For more advice, please scroll down and browse our Tips and Advice section.
The Talent Acquisition team is your partner throughout the hiring process. At some locations, you have only one point of contact, in others you might be in touch with a Recruiting Coordinator and a Talent Acquisition Partner. The RC organizes the interview and is happy to help you with questions regarding the structure or the timeline. The TAP communicates with the Hiring Manager and helps you with regards to feedback or questions about the offer package.
The timing will vary. Our aim is to share feedback within a few days of your interview. Feel free to check with your Talent Acquisition Partner throughout the process.
This can vary depending the role. Please check with your Talent Acquisition Partner or with the Hiring Manager during the Interview.
There are several warning signs that might suggest you are being engaged as part of an online job-hunting scam. Watch for emails that come from addresses that do not have the official baxter.com address. Other signs include a generic salutation or multiple typos and grammatical errors. Please check our recruitment fraud notice for more details about how to detect recruitment fraud.
If you suspect you are the victim of an online job-hunting scam by someone posing as a Baxter recruiter, employee, or other agent, complete this form to notify us of the suspected fraud. A Baxter representative will be in touch after assessing the legitimacy of the reported incident. Please check our recruitment fraud notice for more details.
This varies per location and job type. Some employees will still be fully on site based on job requirements, while some employees may be remote due to unique business needs. While the approaches to flexibility at Baxter will vary by location based on local requirements and laws, and by limitations due to job responsibilities, our philosophy remains the same everywhere to support flexibility and our employees' needs to successfully manage their work and personal lives. Please check with your Talent Acquisition Partner or Hiring Manager for information specific to your role.
Our mission to save and sustain lives motivates and unites 60,000 employees around the globe. Our products, technologies and therapies are available in more than 100 countries. The Americas is Baxter's largest region, serving healthcare providers and patients. In addition, we have employees within the Asia Pacific region, as well as from Europe, the Middle East and Africa. To learn more about our locations, please visit jobs.baxter.com/about-us.
This is where our colleagues make an impact across the healthcare spectrum. Our eight businesses are: Advanced Surgery, BioPharma Solutions, Clinical Nutrition, Front Line Care, Medication Delivery & Acute Therapies, Patient Support Systems & Surgical Solutions, Pharmaceuticals and Renal Care. With the acquisition of Hillrom in 2021, we accelerated our shared vision to transform healthcare. We are focused on transformative innovations to deliver smarter and more personalized care for patients and providers. For details about our global product portfolio, please visit our website.
If you join Baxter, you'll feel a sense of pride, knowing your work improves the lives of millions. You'll feel a sense of confidence provided by our rich history, position in the market, and diverse portfolio of best-in-class products. We share common traits like being reliable, ethical and caring. We live our culture levers: speed, simplicity, courage and collaboration. To hear from our colleagues and get more detailed information, please visit What it's like to work at Baxter | Careers at Baxter.
As part of being a best place to work, we provide our employees with comprehensive compensation and benefits packages. Please note that the package can vary depending on the location you are working at. To find out more about our benefits, please visit Benefits | Baxter.
Baxter supports career development and our approach is tailored to various types of roles throughout our organization. One of our approaches to driving a culture of continuous feedback between managers and employees is through regular, monthly check-ins. The purpose of these meetings is to set goals and talk about career aspirations, interests and development. Additionally, we have different programs and groups supporting personal development, such as an e-learning platform, the reverse mentoring program and the Early Career Professionals group.
Our commitment is simple: advance a culture where every employee is treated fairly, feels respected, valued, seen and heard. Together, we embrace our diversity to enhance our company culture of belonging and embed diversity, equity and inclusion (DE&I) across all aspects of our business, including for our employees and prospective employees, the communities we support globally through strategic investment, our suppliers, and our customers and patients. Click here to learn more about our approach to DE&I in all we do.
Baxter acquired Hillrom in 2021, and now we are united as one company. Together, we embark on a new phase in our transformational journey to save and sustain lives worldwide. We are creating new opportunities to accelerate product and digital innovation across care settings, enable efficiencies and improve care outcomes for patients and providers. Our combined portfolio of leading products and solutions will serve even more people worldwide. Learn more about the Baxter and Hillrom integration here.
application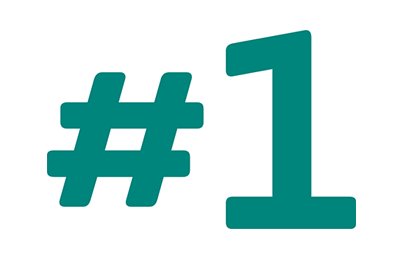 Create a custom resume for each job you apply to
Tailor your resume to share the specific skills, experiences and examples that demonstrate why you are a perfect match for each job you apply to.
Articulate your achievements clearly, focusing on the results and your impact, instead of responsibilities.
Start in reverse chronological order and use bullet points.
Two pages is often the perfect length.
Explain gaps in your work history; if you were traveling, volunteering or doing something else, please mention it.
Depending on the role you apply for, an additional resume in a second language can be beneficial.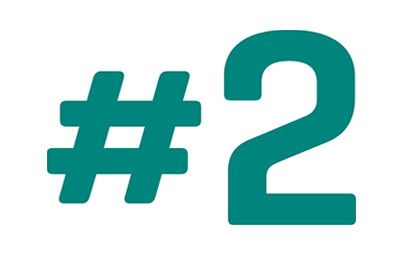 Optimize your personal brand
Write a brief summary of the skills and experience that qualify you for the role, highlighting ways you will add value to the organization.
Pay close attention to detail. Your resume should be free of spelling and grammar errors and typos. Consider asking someone to proofread and/or use a tool like Grammarly.
Speak in terms that are general across industries, instead of using acronyms or slang. A quick description of which type of industry your former employers were in, and with which products you worked (if applicable), can be very helpful for those reviewing your resume.
Ensure you have a professional email address, and make sure your contact details are included and correct.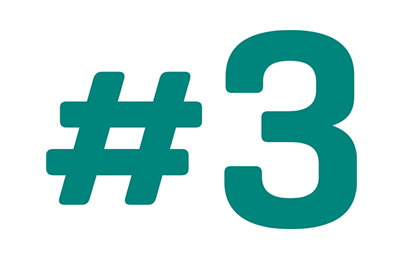 Be specific and include data
Research Baxter and refer to Baxter in your application, including why you want to work at Baxter in the role you applied to. Be aware of our industry, products and environment.
Look for keywords in the job posting and include those keywords in your resume, when relevant.
LEVEL UP YOUR INTERVIEW
Interviewing for a new job can be stressful. We've created a guide to help you prepare and level up your interview.
Download our guide in the following languages:
interview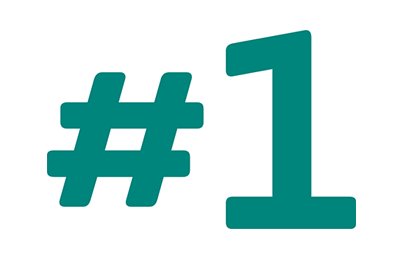 Preparing for the interview
Review the job description, research our company and learn about our businesses.
Learn about your interviewers and prepare questions for them. You may want to review their LinkedIn profiles.
Be prepared to confidently answer the "Why" questions. Why this specific role? Why Baxter? And why are you a perfect match for this position?
Think of good examples to demonstrate your skills and reflect your achievements. The STAR principle is a useful method for structuring your examples (Situation – Tasks – Action – Result).
For virtual interviews, test the technology prior to the interview (microphone, camera, background, etc.).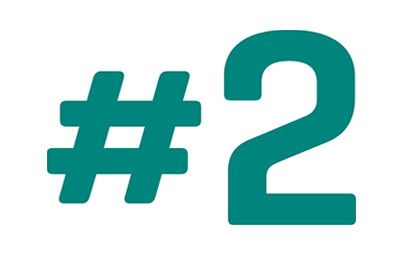 during the interview
Be specific and on point when answering questions — if you are not sure, you can ask for clarification.
Be authentic and introspective. We are interested in getting to know the real you.
We encourage you to ask questions. An interview should be a two-way process. Be curious.
Don't be afraid to share examples of when things didn't go well. Just be sure to include what you have learned from it and what you would do differently today.
Be mindful of body language and eye contact.
Don't forget, no one knows you better than yourself, so don't be nervous and enjoy the meeting.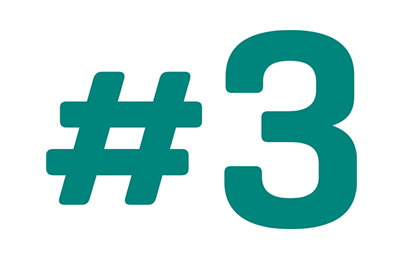 After the interview
Reflect upon which topics had been discussed, what questions you were asked, and how you felt during the interview. Make a pros and cons list to help structure your thoughts and impressions.
Assess what you have learned about the company and position.
Share your feedback and insights with your TA contact soon after the interview so they can align with the hiring manager and coordinate next steps. You can also use this as an opportunity to ask unanswered questions and say thank you.
Update TA about any changes regarding your contact information or availability.
Baxter has discovered incidents of employment scams, where fraudulent parties pose as Baxter employees, recruiters, or other agents, and engage with online job seekers in an attempt to steal personal and/or financial information. These unauthorized parties may use Baxter's name and logo to post jobs, engage with job seekers via instant message, LinkedIn, or chat rooms, or even extend offers via text message.
At Baxter, we do not ask for personal financial information during telephone, in-person, or video interviews, nor do we make offers of employment without undergoing a thorough recruiting process. We also will not request a fee to be considered for a job.
Please read this notice in its entirety to learn how you can protect yourself against being a victim of recruitment fraud.
There are several warning signs that might suggest you are being engaged as part of an online job-hunting scam. They may include:
You receive an email from an individual claiming to be a Baxter recruiter, but the sender does not have an authorized baxter.com email address.
Email messages use generic salutations such as sir/madam, rather than your name, or contain multiple typos and grammatical errors.
The sender asks you to share personal information (home address, date of birth, social security/identification number and bank account numbers) via email, text or chat conversation.
The sender requests a placement or processing fee.
You are offered a job at Baxter after only a text or chat conversation.
You can take several precautionary measures to protect yourself from recruitment fraud, including:
Verify the sender's email address and shared URLs. Cyber criminals will often use modified email addresses or URLs or email addresses from free email services. For example, the email may come from baxter-inc.com, baxter-healthcare.com, [email protected], rather than Baxter's authorized email extension—baxter.com—or Baxter's career site—jobs.baxter.com. Research the company's email address extension and URL using a search engine to verify its legitimacy.
Do not send money or provide credit card information to be considered for a job. Legitimate employers, like Baxter, do not ask for money to have your application processed or to conduct a background check.
Do not share personal or financial data in response to an email request. Do not share personal information via email, fax, or phone call with anyone purporting to be working for Baxter, because we will never ask for such information by such means. Personal or financial data may include bank account number, credit card number with security code, account username and password, date of birth, driver's license number and full social security/national identification number. If required, this information is only requested at the end of a thorough hiring process after a formal offer of employment has been made or an employment contract has been signed. At that point, this type of sensitive information can often be provided through a secure online system.
Be cautious of unsolicited offers of employment. If you are offered a role with Baxter via email, a social media site such as LinkedIn, or text message, ask to speak to someone on the phone and capture their name, the company or agency they represent, their office location and contact details. If you are still suspicious of the offer, complete this brief form to notify us of the suspected fraud and someone from our recruitment team will be in touch.
If you suspect you are the victim of an online job-hunting scam by someone posing as a Baxter recruiter, employee, or other agent, complete this form to notify us of the suspected fraud. A Baxter representative will be in touch after assessing the legitimacy of the reported incident.
For Job Seekers in the U.S.
The Federal Trade Commission, the United States' consumer protection agency, has published resources for detecting job scams. If you have concerns related to this issues, consider the following actions: 1) file a report with your local police department; 2) File a complaint with the Internet Crime Complaint Center; and/or 3) file a complaint with the U.S. Federal Trade Commission.
For Jobs Seekers Outside the U.S.
Many countries have published resources for detecting job scams. We recommend you conduct an internet search for local resources and/or file a report with local authorities.
Join Our Talent Community
We're grateful for your interest in a career with Baxter, and would like to get to know you. Joining our Talent Community is a great way to stay connected, learn more about Baxter, and help our recruiters find you if there's an opportunity that aligns with your background, skills and interests.
Join Now