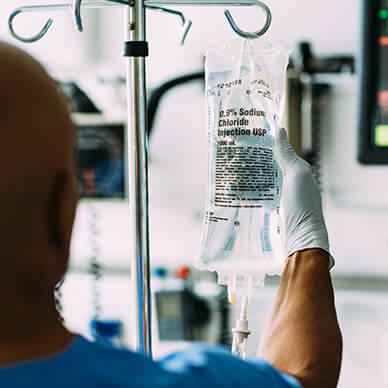 THIS IS WHERE IT ALL BEGAN
Did you know that Baxter is the first commercial manufacturer of prepared IV solutions? It all started in 1931 in Iowa when Dr. Ralph Falk and Dr. Donald Baxter launched the Don Baxter Intravenous Products Company. Hillrom's roots go back to when Bill Hillenbrand revolutionized the hospital bed field starting in 1929, as well as the introduction of the world's first handheld direct-illuminating ophthalmoscope by Dr. Francis Welch and William Noah Allyn in 1915. What started in the United States has now spread worldwide. Together, we remain dedicated to saving and sustaining lives.
EMPLOYER AWARDS & RECOGNITION
Working Parents
Diversity, Equity & Inclusion
Corporate Responsibility
Working Women
This is Who We Are

Together, we work at the critical intersection where innovations that save and sustain lives meet the physicians, nurses and pharmacists who make it happen.

This is Where You Can Find Our Products

Baxter's products are used on nearly every floor, in every department, throughout hospitals worldwide.

THIS IS WHERE WE HAVE AN IMPACT ON PATIENTS' LIVES

Learn how parenteral nutrition helped save and sustain Mikaela and her baby. Patient stories like hers keep us motivated every day.

THIS IS WHERE WE RISE BY ELEVATING OTHERS

Safe patient handling and mobility solutions are now part of Baxter's expanded product portfolio.
THIS IS WHERE WE DO OUR BEST WORK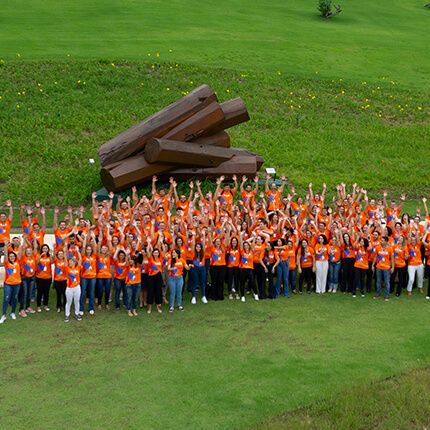 This is where we are united
Our mission to save and sustain lives motivates and unites our 60,000 employees around the globe. With products, technologies and therapies available in more than 100 countries, Baxter's employees worldwide are now building upon the company's rich heritage of medical breakthroughs to advance the next generation of transformative healthcare innovations.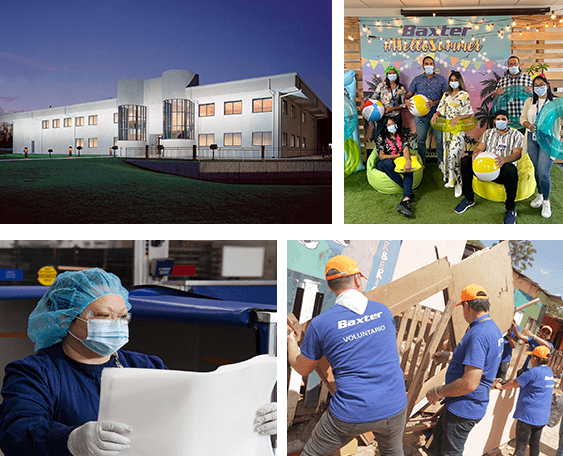 Americas (U.S., Canada and Latin America)
As Baxter's largest region, we serve healthcare providers and patients in the United States, Canada, the Caribbean, Mexico, Costa Rica, Panama, Guatemala, Brazil, Colombia, Chile and Ecuador. Our colleagues include talented scientists, clinicians, researchers, and professionals across manufacturing, engineering, quality, technology, finance, legal, sales, marketing, and more. You'll find meaningful work, a collaborative team and the opportunity to grow your career across diverse teams in the Americas region.
Join us at the intersection of saving and sustaining lives—where your purpose accelerates our mission.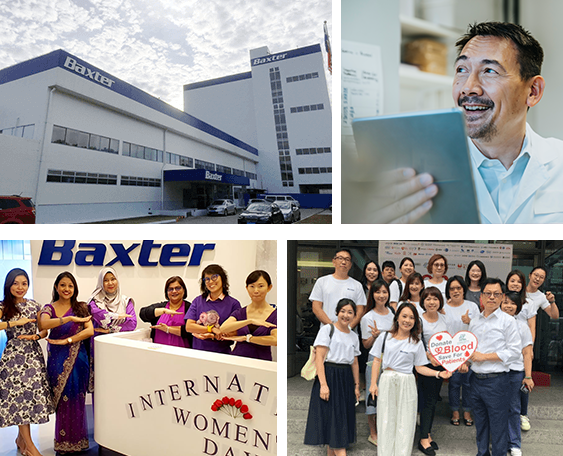 Apac (asia pacific)
In addition to our regional head office in Singapore, we have facilities across the Asia Pacific. From Greater China to India, South East Asia to Japan, Korea and down through Australia and New Zealand—our employees are building upon Baxter's rich heritage of medical breakthroughs to advance the next generation of transformative healthcare innovations.
Together, we can achieve our aspiration to always top quartile in patient safety, innovation, operational excellence and being a best place to work. This is where your work matters.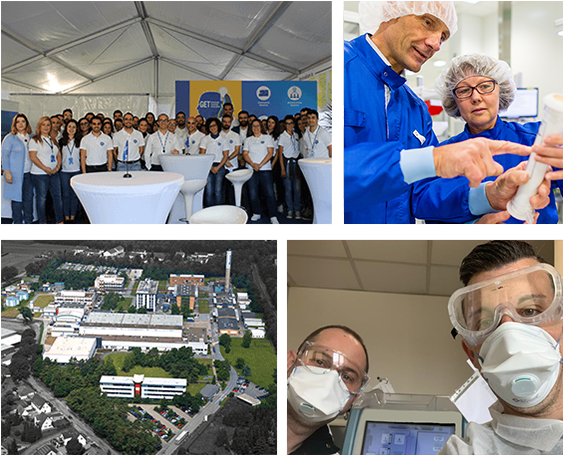 EMEA (Europe, middle east and africa)
While our regional head office is based in Zurich, we operate within most countries across Western, Central and Eastern Europe, as well as in the Middle East and Africa. Regardless of location, one thing unites our Baxter colleagues—our passion to live our mission to save and sustain lives. In exploring the next stages of your career here at Baxter, you can expect to join a company with a global culture of making decisions centered around the betterment of the lives of our patients, managing with integrity and valuing the contributions of every individual to our greater mission.
This is where you can do meaningful work while building successful working relationships and developing yourself both personally and professionally.
Join Our Talent Community
We're grateful for your interest in a career with Baxter, and would like to get to know you. Joining our Talent Community is a great way to stay connected, learn more about Baxter, and help our recruiters find you if there's an opportunity that aligns with your background, skills and interests.
Join Now