If you have a passion for technology, a commitment to excellence, and a desire to be a part of a dynamic and innovative team, there has never been a better time to join Baxter. Our technology function is where talented individuals can grow and succeed in a collaborative environment.


This is where you thrive at the intersection of IT and Healthcare!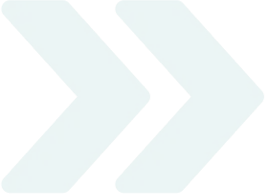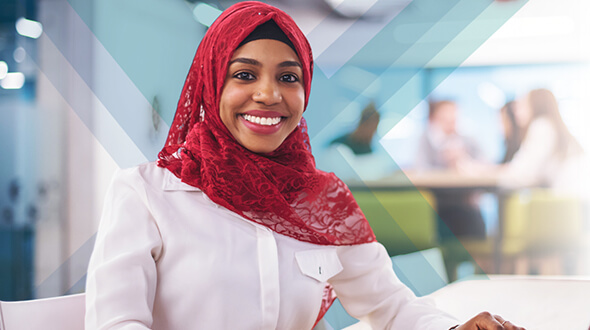 Featured Jobs
Your IT skills can fuel our digital transformation as we bring cutting-edge healthcare to all.
IT Global Segments
Strategy and Transformation
Cybersecurity and Compliance
Infrastructure and Operations & Integrated Supply Chain
Business Functions and Data Platform Services
Global Solutions Delivery and Platform Services
FUTURE CAREER OPPORTUNITY
This is where you get to embrace innovation and drive change. You will be responsible for building the future of an organization with an outstanding legacy at our most promising IT hubs around the world. Our mission to save and sustain lives might attract you to Baxter, but the pace and opportunity to grow are what will keep you here with us.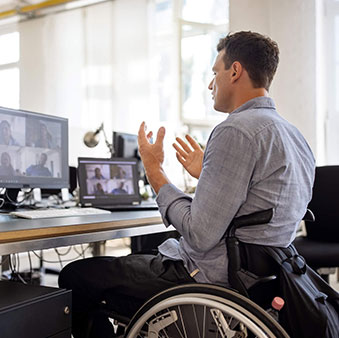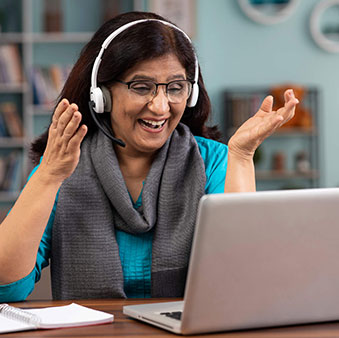 TRAINING AND DEVELOPMENT
This is where we believe in upskilling our people and equipping them to drive our future. You will have a chance to learn the critical skills and competencies required to further your career at Baxter. Be prepared to learn at your own pace because you will have an employer ready to invest in you!
TALENTED EMPLOYEES
This is where you collaborate with experts to work efficiently and complete tasks with ease. Teamwork and knowledge sharing are non-negotiable. Assisting one another is simply the Baxter way. You also have the bonus of working on a diverse team that ensures innovation every step of the way!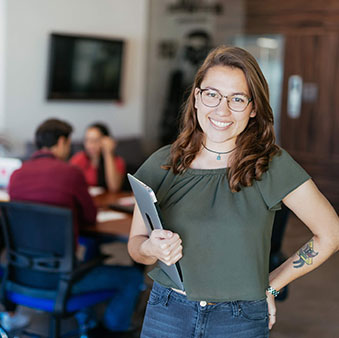 MEANINGFUL WORK
This is where your work matters. Our shared mission to save and sustain lives unites employees from around the world at Baxter. Every employee ends their day with satisfaction and a deep sense of purpose because, ultimately, we have all contributed to saving lives that day!
Employee Stories
Meet Anchal Tayal, Principal Engineer, Software, Bangalore, India

"I am proud to be a part of a company whose mission is to "Save and Sustain lives." As a Principal Engineer, my key responsibility is to design and implement the new product features in the most efficient, effective, and maintainable way. These products are designed to empower our patients worldwide. It has been an exciting journey full of learning and a sense of satisfaction in what we do and how it impacts lives."

Meet Chris Dunderdale, Director of Intelligent Automation, Deerfield, USA

"Every individual's voice counts in our team, and teamwork revolves around treating one another with respect. A significant benefit of working in Intelligent Automation is the adoption of emerging technologies that evolve rapidly. We foster an environment where team members devote time to research and self-education. Equally important is sharing and providing feedback to the team on their discoveries."

Meet Malgo Grzesik, Senior Project Manager, Deerfield, USA

"Everything that I know at work, I learned it from others. We have amazing people from all over the world with different backgrounds, with whom I work and learn from daily. I am part of an organization where developing new skills and growing professionally are welcomed and embraced. I am excited and ready for new challenges. With the support of our IT leaders and amazing teammates, we do great things."

Meet Jesus Hernandez, IT Project Manager, Guadalajara, MX

"When I joined Baxter, I was interested in learning about a new industry and strengthening my knowledge in IT outside of tech companies. Since then, I've been able to propose ideas for improvements and participate in challenging projects that require automation, modernization, and migrations. Joining Baxter has been a great way to learn about cutting-edge technologies and implement successful projects with a supportive team."
Join Our Talent Community
We're grateful for your interest in a career with Baxter, and would like to get to know you. Joining our Talent Community is a great way to stay connected, learn more about Baxter, and help our recruiters find you if there's an opportunity that aligns with your background, skills and interests.
Join Now