THIS IS WHERE YOU BELONG
Together, we create an inclusive and supportive environment in which differences are embraced. Our commitment to every employee is simple: provide a place where you are appreciated, respected and safe to be your authentic self. This is where you are empowered to do your best work.
Keep reading to learn more about our approach to inclusion and diversity, including our programs, groups and resources that help build cultural awareness and competence.
Inclusion & Diversity at Baxter
Our Focus Areas
Workforce
Workplace
Communities
Marketplace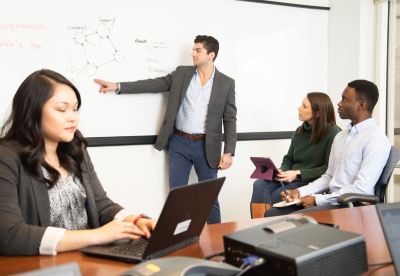 Increasing the diversity of our workforce improves the way we think, innovate, and makes us more agile. We pride ourselves on our inclusive candidate attraction and talent management strategy. Our processes and approach are designed to mitigate unconscious biases and improve access to employment and career development for all individuals—regardless of race, gender, age, physical or mental disability, sexual orientation, gender identity or expression, military or veteran status.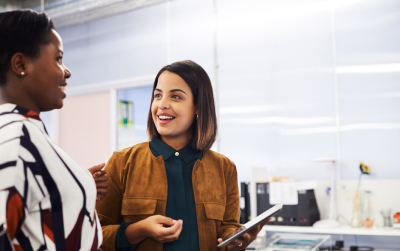 Advancing our culture of inclusion goes hand in hand with our ability to cultivate a diverse workforce. Having courageous conversations, creating forums for listening, respecting differences and checking our biases are at our core. We focus on equity in our policies, programs, processes and systems to ensure a culture of respect and collaboration. When employees feel they can truly belong and can bring their whole selves to work every day, they can realize their career aspirations and help Baxter to fully deliver on our mission.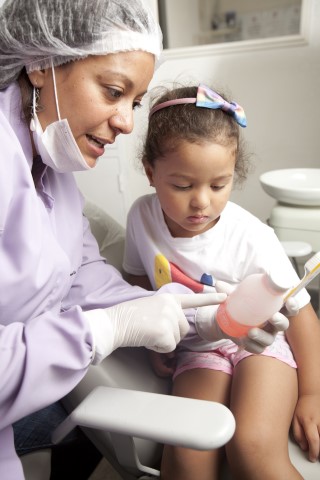 A critical component of our overall inclusion & diversity strategy is our focus on supplier diversity and our philanthropic efforts to improve access to care in underserved communities. We are particularly focused on elevating our level of investment in advancing racial justice and equity in our communities by increasing the spend with minority business enterprises and driving advocacy efforts in partnership with community organizations.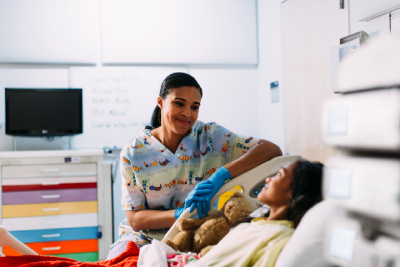 Increasing our awareness of health disparities in underserved communities and extending access and utilization of our products, therapies and resources to these groups is at the core of our marketplace inclusion strategy. We strive to adopt inclusive product and therapy design from concept to launch and enhance our engagement with healthcare professionals, patients, caregivers and other stakeholders.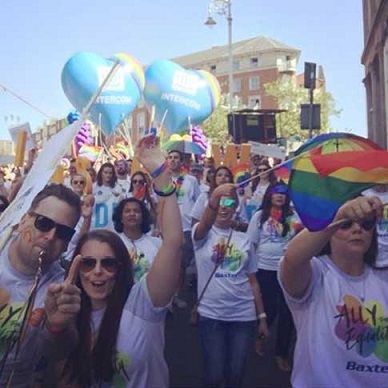 BUSINESS RESOURCE GROUPS
At Baxter, we value relationships. We take the time to get to know each other, and thrive in an international environment. Our teams are strong and empowered because we value differences.
Our Business Resource Groups (BRGs) are an important component of creating an inclusive culture. These employee-run affinity groups provide a space to strengthen relationships, network, and drive multicultural education. Our BRGs support the recruitment, engagement and development of our employees across Baxter.
asian leadership network

Meet Karthik, member of the Asian Leadership Network (ALN).

"Our BRGs are a key part of cultivating an inclusive and diverse culture at Baxter. The purpose of ALN is to promote a sense of community and empowerment for employees of Asian descent to excel at Baxter, which we accomplish through cultural, awareness-raising, and community outreach activities."

Baxter Black Alliance

Meet Niyi, member of the Baxter Black Alliance (BBA).

"The BBA provides a space where you can connect with individuals from different business units throughout Baxter, while feeling safe to discuss issues that are affecting the Black community. It's truly a blessing to work for a company that not only encourages employees to engage with Resource Groups, but stands with them in solidarity to fight for the rights every human being should be afforded."

baxter enables

Meet Debbie, member of Baxter EnAbles.

"Being a part of Baxter EnAbles means I am helping to provide a voice to those who need an advocate. My son Zachary was born with several very severe and life-threatening medical conditions along with autism and significant developmental delays. Zachary has shown me a world that I never knew existed and as a result I want to be able to share this gift and support others with disabilities."

baxter equality network

Meet Valerie, member of the Baxter Equality Network (BEN).

"You want to know that you can be happy, and be yourself, where you work. A lot of people come to our events to find support, get involved in the community and to seek advice. Bringing together LGBTQ employees and our allies is awesome, and it's amazing to know Baxter stands behind us."

baxter women leaders

Meet Alexa, member of Baxter Women Leaders (BWL).

"Our vision is to Inspire, Connect & Advance Women within Baxter. With support from all genders, BWL provides a fantastic forum to learn from all genders around the globe, provides a strong community, and connects our membership to a broader Baxter network at all levels of the organization. I'm thankful to work for an organization that actively supports and encourages diversity in all its forms."

baxvets

Meet Mike, a U.S. Army veteran and member of the BaxVets BRG.

"BaxVets exists to support veterans, service members, military families and civilian partners in advancing Baxter as a best place to work. I'm passionate about bringing more veterans into the Baxter family and helping them make the transition from military life to civilian life; and I got involved with BaxVets to increase awareness around veterans' issues."

Early career professionals

Meet Sara, member of the Inclusion & Diversity Council and the Early Career Professionals group in EMEA.

"I believe, we need to explore the real meaning of the 'feeling of belonging' in an organization. Within the Early Career Professionals group, we discuss how we can bring that feeling alive, along with equality, career development and work-life balance on our workplace. We have a passionate group, focused on ensuring we have all the right tools to attract and retain talent, for a long-lasting and fulfilling career at Baxter."

Meet Raul, member of [email protected]

"At our [email protected] BRG, you have opportunities to meet and network with individuals beyond your day-to-day job. We have gotten pretty good at taking the pulse of our community and we focus on top of mind topics like Personal Development and Career Advancement. Last but not least, while doing all of this, we always keep it fun!"
COFFEE CHAT WITH A BLACK COLLEAGUE
Meet Nosa, who works as a Territory Business Manager, Advanced Surgery at Baxter.
"Baxter's mission is simple and honorable: to save and sustain lives. Continuing to advance our inclusion and diversity efforts will help ensure we're able to achieve this worthy goal. I can't help but imagine what could be accomplished for patients if we all came together to do even more."

Sumant Ramachandra

President, Pharmaceuticals and Chief Science and Technology Officer and Chair, Baxter Global Inclusion Council
"I live with an 'invisible' disability—a bleeding disorder that has caused difficult deliveries and other stays in the hospital. Working for a diverse and inclusive company like Baxter means anyone with a disability—whether it's visible or invisible—has equal opportunities for employment, career advancement and full accessibility."

Jackie Kunzler

Senior Vice President, Chief Quality Officer and Executive Sponsor of Baxter Equality Network
"Baxter is committed to fostering an inclusive work environment that attracts, engages and retains a diverse workforce to drive healthcare innovation that betters the lives of the patients we serve. Integrating different backgrounds and perspectives within all facets of our organization is what allows us to continue delivering on our mission to save and sustain lives."

Joe Almeida

Chairman and CEO
"We've made our focus on global inclusion a long-term priority since an inclusive workplace is critical to our success and to employee satisfaction. In fact, we have several activities underway to help Baxter recruit, hire and retain talent from different backgrounds, cultures and experiences. And we are committed to a culture where all employees can collaborate and work together effectively."

Jeanne Mason

Senior Vice President, Human Resources
Join Our Talent Community
We're grateful for your interest in a career with Baxter, and would like to get to know you. Joining our Talent Community is a great way to stay connected, learn more about Baxter, and help our recruiters find you if there's an opportunity that aligns with your background, skills and interests.
Join Now