Overview
This is where your insights influence change. As a member of the Baxter Finance team, you have the critical thinking and analytical mindset that allows you to translate data into meaningful, actionable insights that help teams learn and adapt along the way. We guide our internal partners to understand financial opportunities or realities that move Baxter forward and closer to our mission to save and sustain lives. While you often work independently with your cross-functional team, you always have the greater finance organization to lean on for support and career mentoring.
Support for Parents

Continuing Education/
Professional Development

Employee Health &
Well-Being Benefits

Paid Time Off

2 Days a Year to Volunteer
Success Profile
What makes a successful Finance team member at Baxter? Take a look at some of the top traits we're looking for and see if you're a fit.
Adaptable
Analytical
Detail-oriented
Easygoing
Results-driven
Team player
EMEA Team Lead A2R - Manufacturing
This is where you save and sustain lives
At Baxter, we are deeply connected by our mission. No matter your role at Baxter, your work makes a positive impact on people around the world. You'll feel a sense of purpose throughout the organization, as we know our work improves outcomes for millions of patients.
Baxter's products and therapies are found in almost every hospital worldwide, in clinics and in the home. For over 85 years, we have pioneered significant medical innovations that transform healthcare.
Together, we create a place where we are happy, successful and inspire each other. This is where you can do your best work.
Join us at the intersection of saving and sustaining lives—where your purpose accelerates our mission.
Summary
EMEA A2R Manufacturing Team Lead is leading a team of up to 8 analysts and supporting the EMEA A2R Manufacturing Manager with the day to day running of operations. The Team is responsible for manufacturing entities within the EMEA region (standard cost, manufacturing variances, and related sub-processes), working closely with local plant controllers to ensure accounting processes reflect properly plant performance. This role requires an understanding of complex accounting matters, quick problem-solving skills, and collaboration with other finance, and non-finance teams. On a daily basis person at this job will coordinate activities with other accounting teams (e.g., inventory, expenses, liabilities, etc.) to ensure completeness of the close process. 

What will you be doing?
Supporting the A2R Manager with the month and quarter-end reporting and close activities.

Managing a team, conducting regular 1-2-1 meetings with team members, recruiting, developing the team.

Reviewing manual journals (as needed with adequate supporting documentation), reserves such as E&O, NRV etc., and manufacturing variance analysis.

Reviewing and approving account reconciliations in Blackline per established deadlines.

Responding to queries from local country finance in a timely manner.

Providing audit support.

Supporting regional and global reporting requirements such as monthly Balance Sheet & P&L Flux analysis, and monthly/quarterly/annual close processes.

Ensuring adherence of processes to company's policies and procedures, internal and external audit requirements and local rules and regulations; supporting the strengthening of financial processes and controls.
Who are we looking for?
Finance professional with a minimum of 5 years of accounting experience (knowledge of JDE, Blackline, Alteryx and W-Desk is an advantage).

Person with people management experience with a minimum of 2 years leading a team.

Person with proven experience in a multinational environment (audit experience good to have).

Specialist of US GAAP/ IFRS would bring additional value to the team. 

Strong analyst with excellent communication skills, who can be diplomatic, flexible and has a "can do" mindset.

In terms of education: Bachelor's degree in Finance/Accounting or part qualified ACCA/CIMA/CPA.

And of course, fluent English speaker with strong reporting tools knowledge including MS Excel.
What we offer?
Probation period of 3 months and then for an indefinite period.

Competitive salary, annual bonuses, recognition award program.

Corporate culture based on our values: collaboration, speed, courage and simplicity.

Possibilities for development on a personal and professional level in one of the leading global MedTech companies.

Package of benefits including Private medical care (Lux Med), Life Insurance, Multisport card.

PPE program with very attractive conditions available for each employee after 6 months.

Fully covered language courses (English, French, German, Spanish, Italian, Portuguese or Chinese).

Co-financing of holidays and an additional 2 days off from work annually.

Employee Stock Purchase Plan.

Great Warsaw office location - Powiśle!
Reasonable Accommodations
Baxter is committed to working with and providing reasonable accommodations to individuals with disabilities. If, because of a medical condition or disability, you need a reasonable accommodation for any part of the application or interview process, please send an e-mail to [email protected] and let us know the nature of your request along with your contact information.
Recruitment Fraud Notice

Baxter has discovered incidents of employment scams, where fraudulent parties pose as Baxter employees, recruiters, or other agents, and engage with online job seekers in an attempt to steal personal and/or financial information. To learn how you can protect yourself, review our Recruitment Fraud Notice.
063833
Hear from Our Employees
Our company is enriched by a diverse population of individuals in more than 100 countries that work to solve, innovate, manufacture and drive better healthcare options for patients around the world.
Meet Monica Weber, Senior Analyst, Finance, Singapore
"Though Finance is often referred to as a support function, I find finance to be a critical aspect of Baxter operations. The finance community is one of the most connected across the globe and, from my experience, highly regarded among business partners. Every project I support or initiative I'm involved in I try to look at the total Baxter picture and understand how it relates to the business and patients. Having that level of insight behind my work drives motivation."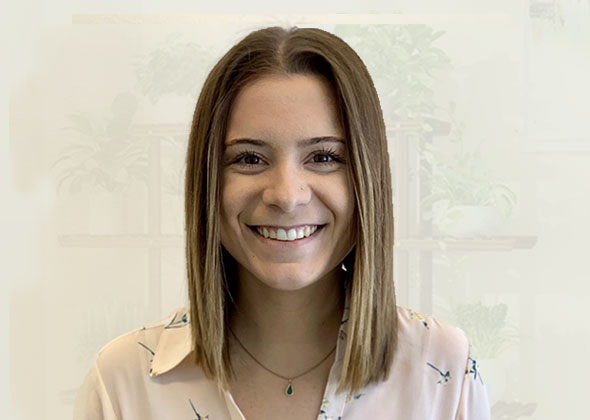 Meet Serge Vandermotten, COE Controller, Benelux
"My job has always fascinated me at Baxter. After 33 years of service, this is where I want to continue my career. I have stayed because it is a large company grounded in sound ethics and provides countless opportunities for development and innovation. It is a company that lives, progresses, and constantly develops with time. I have great pleasure in forming professional relationships with my colleagues as we learn from each other's experiences."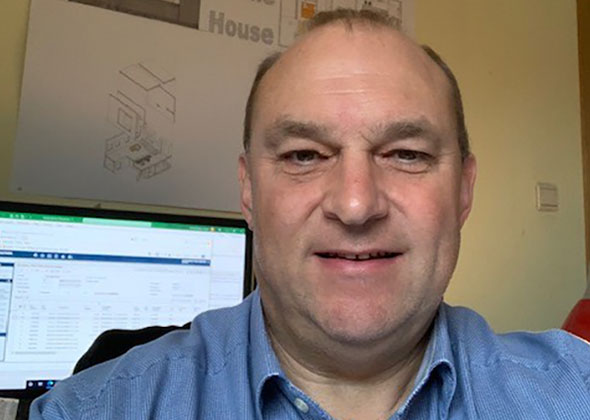 Meet Joselyn Alvarez, Senior Analyst, Costa Rica
"It is impossible to be a part of Baxter and not learn and grow. I've had the opportunity to learn valuable skills from coworkers and enjoy the relationships we have built as professionals. As a global company, Baxter always looks towards automation and improvement. I know that my work helps us be more efficient and precise in ensuring that our products are consistently available to patients."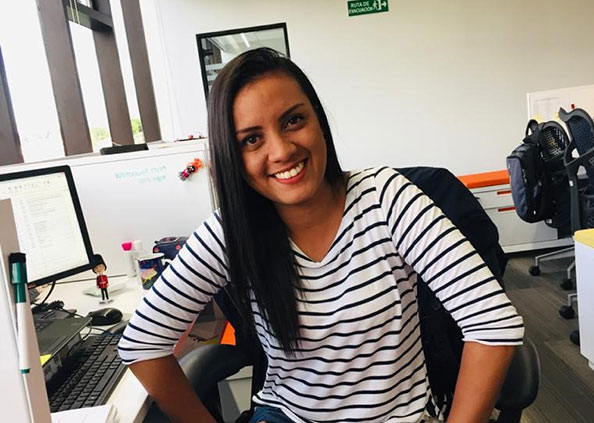 Join Our Talent Community
We're grateful for your interest in a career with Baxter, and would like to get to know you. Joining our Talent Community is a great way to stay connected, learn more about Baxter, and help our recruiters find you if there's an opportunity that aligns with your background, skills and interests.
Join Now