Overview
This is where we value your strategic mindset, technical expertise and passion for innovation. If you are someone who has the ability to transform strategies into actionable plans while also demonstrating empathy and a willingness to assist others, this might be the right opportunity for you. Your contributions will make a significant impact on Baxter's mission to save and sustain lives.
Paid Time Off

Employee Health &
Well-Being Benefits

Continuing Education/
Professional Development

Support for Parents

Employee Assistance Program
Success Profile
What makes a successful Information Technology team member at Baxter? Take a look at some of the top traits we're looking for and see if you're a fit.
Strategic Business Partner
Communicator
Curious
Results driven
Collaborative
Problem Solver
Commercial IT OPS, EMEA/APAC Senior Specialist
This is where you save and sustain lives
At Baxter, we are deeply connected by our mission. No matter your role at Baxter, your work makes a positive impact on people around the world. You'll feel a sense of purpose throughout the organization, as we know our work improves outcomes for millions of patients.
Baxter's products and therapies are found in almost every hospital worldwide, in clinics and in the home. For over 85 years, we have pioneered significant medical innovations that transform healthcare.
Together, we create a place where we are happy, successful and inspire each other. This is where you can do your best work.
Join us at the intersection of saving and sustaining lives—where your purpose accelerates our mission.
Nothing changes if nothing changes, which is why Baxter is transforming our global IT function—into one that will strengthen partnerships and enable smarter, more efficient and connected business processes. In the dynamic healthcare industry, we need to be ready to face new challenges and opportunities. As we learn, we must be agile and innovative to reveal new ways of working. Technology and our digital capability will help create a more efficient and innovative ecosystem to enable our employees, customers and products to drive better outcomes for patients worldwide. 
We are at the critical intersection where robust IT infrastructure and networking support meets the physicians, nurses and care givers who save and sustain lives. Together, we can build upon Baxter's rich heritage to advance the next generation of transformative healthcare innovations. Together, we can change how IT meets healthcare. Together, we are Baxter. 
This is where technology fuels purpose-driven work. Where your purpose accelerates our mission.
Summary
The Commercial IT OPS, EMEA/ APAC role will work closely with the global Product Owners POs), Product Mangers (PMs), Business Relationship Managers (BRMs) and Segment business leaders from different business segments and regions to extend the usage and ensure effective and valuable product and application implementations.
Essential duties and responsibilities
Support the POs to plan how the product will be implemented - to what user population - on what timeframe so that the PM can think about the correct features to meet those targets.

Support the segment BRM to plan how a segment application will be implemented.

Support PO and PM regionally to articulate and educate on the high-level capabilities, features and value of the product (existing and upcoming) to segment BRMs or with regional commercial leaders to create a common understanding of the product offering in the region.

Support the recommendation on outcomes with the regional business and BRMs. Participate in the planning and realization of value creation for business case / prioritization.

Support the Product Owner, Product Manager or local/regional application owner when analyzing options and start to create a vision or a to-be picture of the organization for implementation in their region. Start to assess the region's position to accept the changes.

Support PO, PM and business application owner regionally to create change risk/impact common understanding. Prepare users/stakeholders for product changes upcoming with communication on timing, impact, and value.

Balance tech delivery with other regional and segment initiatives and technical and non-technical dependencies to ensure adoption and value realization along with Product Manager or local business application owner.

Deliver communications of regional dates and pertinent information for testing/UAT retrofit testing, training, technical cutover and release plan, hypercare, and user deployment implementation.

Support Go-live activities for major releases or major user onboarding by coordinating system and resources availability regionally. Support regional production sanity testing by business after release.

Support Product Owners by giving Product Demos of existing functionality in preparation of Fit/Gap, UAT (User Acceptance Test), Training etc. as part of the Agile / Project Cadence.

Support PO to perform local/regional Gap Analysis and prepare documentation of Product Gaps (including Compliance/ Legal/ Regulatory) for new products or extension of existing products into new markets.

Support PM, PO and application owners with test execution and coordination in region. Coordinate issue triage, categorization and prioritization done between Business, PM's, PO's and Analysts together with Scrum Masters or Project Managers.

Coordinate Data Maintenance Requests for new product/application launches or for new features that require mass data changes between countries and applicable delivery team.

Ensure responsiveness and availability for regional Hypercare support for major releases.

Coordinate system and resources availability.

Regional point of contact for production issue triage and emergency release.
Qualifications
Commercial experience or knowledge.

IT concept understanding around cloud applications.

Strong understanding and working experience with Agile approach and culture; Understanding the SAFe (Agile at scale) approach is a plus.
Education/Experience
Degree: minimum Bachelor Level.

Project experience with enterprise level applications/technologies: 3-7 years.

Ability to work with multiple geographies in a multicultural environment.

Excellent written and oral communications skills.Ability and maturity to manage Senior Level Stakeholders globally, regionally and locally.

Understanding of regulations to consider in the life sciences industry (Quality, PV, Data privacy).
We offer
Probation period of 3 months and then for an indefinite period.

Competitive salary, annual bonuses, recognition award program.

Corporate culture based on our values: collaboration, speed, courage and simplicity.

Possibilities for development on a personal and professional level in one of the leading global MedTech companies.

Package of benefits including Private medical care (Lux Med), Life Insurance, Multisport card.

Bax4U - cafeteria/lunch cards (300 PLN).

PPE program with very attractive conditions available for each employee after 3 months.

Educational support: fully covered language courses (English or other languages according to business needs), financial certifications (ACCA, CIMA).

Co-financing of holidays and an additional 2 days off from work annually.

Employee Stock Purchase Plan.

Great Warsaw office location - Powiśle!
Reasonable Accommodations
Baxter is committed to working with and providing reasonable accommodations to individuals with disabilities. If, because of a medical condition or disability, you need a reasonable accommodation for any part of the application or interview process, please send an e-mail to [email protected] and let us know the nature of your request along with your contact information.
Recruitment Fraud Notice

Baxter has discovered incidents of employment scams, where fraudulent parties pose as Baxter employees, recruiters, or other agents, and engage with online job seekers in an attempt to steal personal and/or financial information. To learn how you can protect yourself, review our Recruitment Fraud Notice.
113721
Hear from Our Employees
Our company is enriched by a diverse population of individuals in more than 100 countries that work to solve, innovate, manufacture and drive better healthcare options for patients around the world.
Meet Anchal Tayal, Principal Software Engineer, India
"I am proud to be associated with a company whose mission is to "Save and Sustain lives." As a Principal Engineer, my key responsibility is to design and implement the new product features in the most efficient, effective, and maintainable way. These products are designed to empower our patients worldwide. It has been an exciting journey so far full of learnings and a sense of satisfaction in what we do and how it impacts lives."
Meet Jorge Ramirez, Senior Specialist - Mexico
"Technical skills are really important, but in my case, Baxter helped me in developing soft skills like leadership, work ethic, problem-solving, adaptability, and communication. I've learned this by following the example of my manager and some other valuable people. Baxter was the first company that offered me a career plan since the beginning, that was a game changer for me."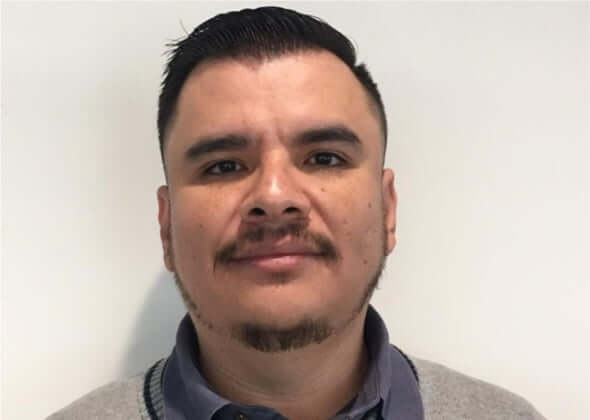 Meet Malgorzata Grzesik, Senior Project Manager, USA
"I feel that everything that I know at work, I learned it from others. We have amazing people from all over the world with different backgrounds, whom I get to work with and learn from every day. I am part of an organization where developing new skills and growing professionally are welcomed and embraced. I have been given many opportunities to grow and take on new challenges. I am also excited and ready for the new ones to come along. With the support of our IT leaders and amazing teammates, we do great things."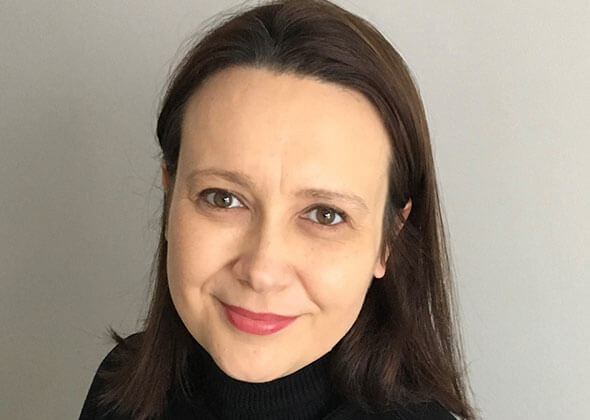 Join Our Talent Community
We're grateful for your interest in a career with Baxter, and would like to get to know you. Joining our Talent Community is a great way to stay connected, learn more about Baxter, and help our recruiters find you if there's an opportunity that aligns with your background, skills and interests.
Join Now