Overview
This is where your insights influence change. As a member of the Baxter Finance team, you have the critical thinking and analytical mindset that allows you to translate data into meaningful, actionable insights that help teams learn and adapt along the way. We guide our internal partners to understand financial opportunities or realities that move Baxter forward and closer to our mission to save and sustain lives. While you often work independently with your cross-functional team, you always have the greater finance organization to lean on for support and career mentoring.
Support for Parents

Continuing Education/
Professional Development

Employee Health &
Well-Being Benefits

Paid Time Off

2 Days a Year to Volunteer
Success Profile
What makes a successful Finance team member at Baxter? Take a look at some of the top traits we're looking for and see if you're a fit.
Adaptable
Analytical
Detail-oriented
Easygoing
Results-driven
Team player
Finance Manager, Integrated Supply Chain
This is where you save and sustain lives
At Baxter, we are deeply connected by our mission. No matter your role at Baxter, your work makes a positive impact on people around the world. You'll feel a sense of purpose throughout the organization, as we know our work improves outcomes for millions of patients. 
Baxter's products and therapies are found in almost every hospital worldwide, in clinics and in the home. For over 85 years, we have pioneered significant medical innovations that transform healthcare.
Together, we create a place where we are happy, successful and inspire each other. This is where you can do your best work. 
Join us at the intersection of saving and sustaining lives— where your purpose accelerates our mission. 
Your Role at Baxter
This is where your insights influence change.
Your belief in hard work, critical thinking, and analytical approach is essential in understanding the big picture as well as collaborating on solutions. Though your talent is needed across a wide array of work environments, your preference is working at a large, stable company. One that appreciates your skills and actively invests in your career.
Your Team
Baxter is a large, global company that provides rich opportunities to develop professionally and learn from one another. Our mission to save and sustain lives is backed by a strong business model and over 90 years of success and growth.
As our company's mission comes to life, it brings vast amounts of data with it. The finance organization has the responsibility and privilege of translating this data into meaningful, practical insights to help teams learn and adapt along the way.
Reporting to the Director of FP&A for Global Ops, the Finance Manger for Skaneateles (SKF) Operations is a key member of the Plant Leadership Team (PLT), providing financial support for the Integrated Supply Chain (ISC) leadership team and the PLT of the Skaneateles site through identification and communication of key business drivers and trends, as well as recommendations of appropriate actions to enhance operational and financial performance.
As the Finance Operations Leader for Skaneateles Operations, a $500m contribution revenue plant, with VOP in excess of $200M the role has Financial responsibility for locally based manufacturing operations and gross margin improvement projects.
The role advises and coordinates the preparation of plans, forecasts and analyses for the control and management of supply chain operations; maintain adequate systems to measure performance against operating plans; consult with and counsel management concerning increased profit opportunities and the attainment of operating objectives.
What you'll be doing
Leads budgeting and reporting processes including developing financial targets, key metrics and financial projections and alignment of financial and operational objectives for SKF Operations.
Financial business partner for Sr. Director of FLC Operations and the Plant Leadership Team.
Supports the monthly accounting closing activities for costs and functional support.
Supervises performance in the attainment of plans and objectives, providing timely identification of areas requiring action. Determines deviations in financial performance and provides comprehensive analyses and recommendations to management for timely and effective decision making.
Weekly metrics preparation and presentation
Build models to improve the accuracy of forecasting and budgeting and drive investment evaluation and prioritization.
Provide root cause analysis for plant manufacturing variances
Review and validate completed VIP's for direct materials and site plant operations.
Reviews and approves capital expenditures and development project requests for SKF Operations.
Perform quarterly analytics of E&O Inventory and LTB Inventory
What you'll bring
Bachelor's Degree in Accounting or Finance, MBA and/or CPA preferred.
5+ years of finance experience, specifically within a manufacturing environment
Strong analytical skills, decision-making capabilities and knowledge of GAAP accounting principles
Good presentation skills
SAP experience in manufacturing environment
Strong interpersonal skills and an effective communicator
Ability to contribute ideas to address business issues
Good at leading others – establishes and communicates expectations, motivates individuals, and provides honest and specific feedback.
Ability to take initiative, guide and influence others toward goal accomplishment.
#LI-SL1
#IND-USCF
The successful candidate for this job may be required to verify that he or she has been vaccinated against COVID-19, subject to reasonable accommodations for individuals with medical conditions or religious beliefs that prevent vaccination, and in accordance with applicable law.
Equal Employment Opportunity
Baxter is an equal opportunity employer. Baxter evaluates qualified applicants without regard to race, color, religion, gender, national origin, age, sexual orientation, gender identity or expression, protected veteran status, disability/handicap status or any other legally protected characteristic.

EEO is the Law 
EEO is the law - Poster Supplement
Pay Transparency Policy
Reasonable Accommodations

Baxter is committed to working with and providing reasonable accommodations to individuals with disabilities globally. If, because of a medical condition or disability, you need a reasonable accommodation for any part of the application or interview process, please click on the link here and let us know the nature of your request along with your contact information.
Recruitment Fraud Notice

Baxter has discovered incidents of employment scams, where fraudulent parties pose as Baxter employees, recruiters, or other agents, and engage with online job seekers in an attempt to steal personal and/or financial information. To learn how you can protect yourself, review our Recruitment Fraud Notice.
072200
Address
Explore this location
4341 State Street Road
Skaneateles, NY 13153
United States of America
Explore this location
Hear from Our Employees
Our company is enriched by a diverse population of individuals in more than 100 countries that work to solve, innovate, manufacture and drive better healthcare options for patients around the world.
Meet Monica Weber, Senior Analyst, Finance, Singapore
"Though Finance is often referred to as a support function, I find finance to be a critical aspect of Baxter operations. The finance community is one of the most connected across the globe and, from my experience, highly regarded among business partners. Every project I support or initiative I'm involved in I try to look at the total Baxter picture and understand how it relates to the business and patients. Having that level of insight behind my work drives motivation."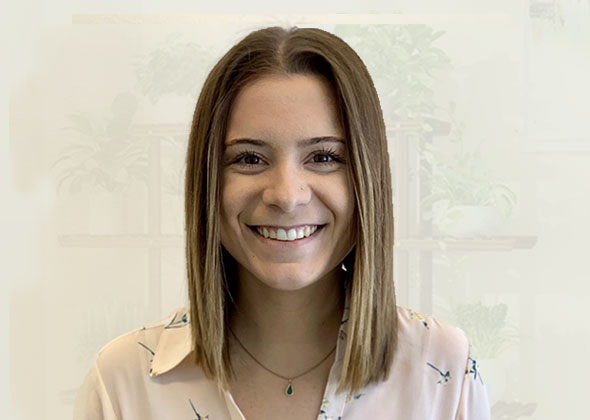 Meet Serge Vandermotten, COE Controller, Benelux
"My job has always fascinated me at Baxter. After 33 years of service, this is where I want to continue my career. I have stayed because it is a large company grounded in sound ethics and provides countless opportunities for development and innovation. It is a company that lives, progresses, and constantly develops with time. I have great pleasure in forming professional relationships with my colleagues as we learn from each other's experiences."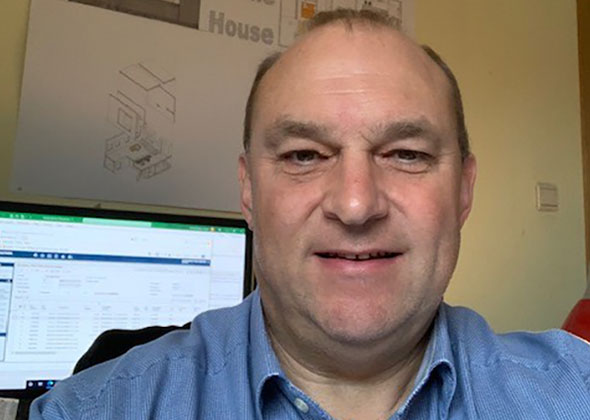 Meet Joselyn Alvarez, Senior Analyst, Costa Rica
"It is impossible to be a part of Baxter and not learn and grow. I've had the opportunity to learn valuable skills from coworkers and enjoy the relationships we have built as professionals. As a global company, Baxter always looks towards automation and improvement. I know that my work helps us be more efficient and precise in ensuring that our products are consistently available to patients."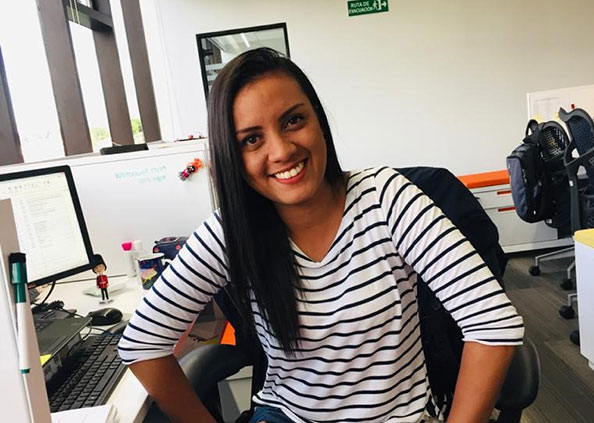 Join Our Talent Community
We're grateful for your interest in a career with Baxter, and would like to get to know you. Joining our Talent Community is a great way to stay connected, learn more about Baxter, and help our recruiters find you if there's an opportunity that aligns with your background, skills and interests.
Join Now