Overview
This is where we value your strategic mindset, technical expertise and passion for innovation. If you are someone who has the ability to transform strategies into actionable plans while also demonstrating empathy and a willingness to assist others, this might be the right opportunity for you. Your contributions will make a significant impact on Baxter's mission to save and sustain lives.
Paid Time Off

Employee Health &
Well-Being Benefits

Continuing Education/
Professional Development

Support for Parents

Employee Assistance Program
Success Profile
What makes a successful Information Technology team member at Baxter? Take a look at some of the top traits we're looking for and see if you're a fit.
Strategic Business Partner
Communicator
Curious
Results driven
Collaborative
Problem Solver
This is where you save and sustain lives
At Baxter, we are deeply connected by our mission. No matter your role at Baxter, your work makes a positive impact on people around the world. You'll feel a sense of purpose throughout the organization, as we know our work improves outcomes for millions of patients.
Baxter's products and therapies are found in almost every hospital worldwide, in clinics and in the home. For over 85 years, we have pioneered significant medical innovations that transform healthcare.
Together, we create a place where we are happy, successful and inspire each other. This is where you can do your best work.
Join us at the intersection of saving and sustaining lives—where your purpose accelerates our mission.
About Baxter
Baxter provides a broad portfolio of essential renal and hospital products, including home, acute and in-centre dialysis; sterile IV solutions; infusion systems and devices; parenteral nutrition; surgery products and anesthetics; and pharmacy automation, software and services. The company's global footprint and the critical nature of its products and services play a key role in expanding access to healthcare in emerging and developed countries. Baxter's employees worldwide are building upon the company's rich heritage of medical breakthroughs to advance the next generation of healthcare innovations that enable patient care 
Job Responsibilities
Design and develop cloud native applications and microservices.

Implement continuous integration and deployment automation in public and hybrid cloud environments.

Establish and enhance architectural patterns & pipeline processes.

Select and drive appropriate methods for the software development lifecycle.

Resolve issues during pre-production, production, and post-release support.



Skills/Qualification
Strong educational background with BS/MS in Computer Science or related area

6+ years of Product Engineering or Digital Product experience building world class, public facing web applications

Experience building SOAP, RPC and RESTful Service architectures (Java and Spring preferred)

Experience deploying solutions that leverage polyglot persistence

Experience with DevOps, in particular within an AWS environment.

Practical knowledge of cloud and hybrid cloud deployment architectures

Experience documenting, implementing and testing non-functional requirements

AWS and LINUX Certification(s) preferred.

Experience with Docker, Kubernetes, Terraform, Chef preferable

Experience with Agile Development and Scrum methodologies

Team player who loves getting involved in all parts of the development process, collaborating in a cross-functional team.

Must embrace challenges and drive for repeatable/sustainable solutions.

Expert knowledge of software development life cycles, test driven development, continuous integration and continuous delivery (CI/CD).

Possess strong communication and presentation skills, including both written and verbal. 

Commitment to quality, accuracy, and reliability of services provided.

Demonstrated ability to quickly achieve a working acumen of new technologies.  Desire to grow and develop new skillsets.

certifications Required: Kuberenetes, AWS
Reasonable Accommodations
Baxter is committed to working with and providing reasonable accommodations to individuals with disabilities. If, because of a medical condition or disability, you need a reasonable accommodation for any part of the application or interview process, please send an e-mail to [email protected] and let us know the nature of your request along with your contact information.
Recruitment Fraud Notice

Baxter has discovered incidents of employment scams, where fraudulent parties pose as Baxter employees, recruiters, or other agents, and engage with online job seekers in an attempt to steal personal and/or financial information. To learn how you can protect yourself, review our Recruitment Fraud Notice.
099733
Address
Explore this location
Crescent I, 10th Floor
Prestige Shantiniketan Campus,Whitefield
Bangalore- 560 048
Karnataka
India
Explore this location
Hear from Our Employees
Our company is enriched by a diverse population of individuals in more than 100 countries that work to solve, innovate, manufacture and drive better healthcare options for patients around the world.
Meet Anchal Tayal, Principal Software Engineer, India
"I am proud to be associated with a company whose mission is to "Save and Sustain lives." As a Principal Engineer, my key responsibility is to design and implement the new product features in the most efficient, effective, and maintainable way. These products are designed to empower our patients worldwide. It has been an exciting journey so far full of learnings and a sense of satisfaction in what we do and how it impacts lives."
Meet Jorge Ramirez, Senior Specialist - Mexico
"Technical skills are really important, but in my case, Baxter helped me in developing soft skills like leadership, work ethic, problem-solving, adaptability, and communication. I've learned this by following the example of my manager and some other valuable people. Baxter was the first company that offered me a career plan since the beginning, that was a game changer for me."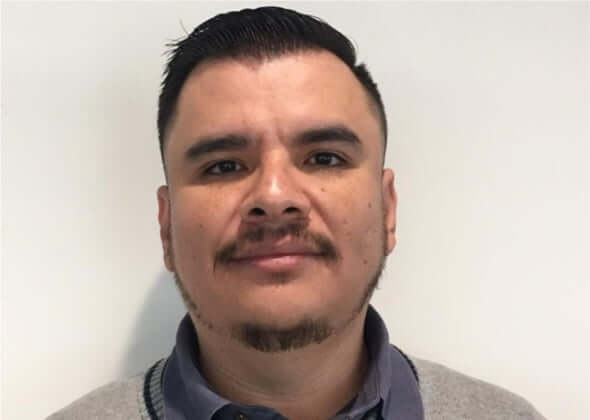 Meet Malgorzata Grzesik, Senior Project Manager, USA
"I feel that everything that I know at work, I learned it from others. We have amazing people from all over the world with different backgrounds, whom I get to work with and learn from every day. I am part of an organization where developing new skills and growing professionally are welcomed and embraced. I have been given many opportunities to grow and take on new challenges. I am also excited and ready for the new ones to come along. With the support of our IT leaders and amazing teammates, we do great things."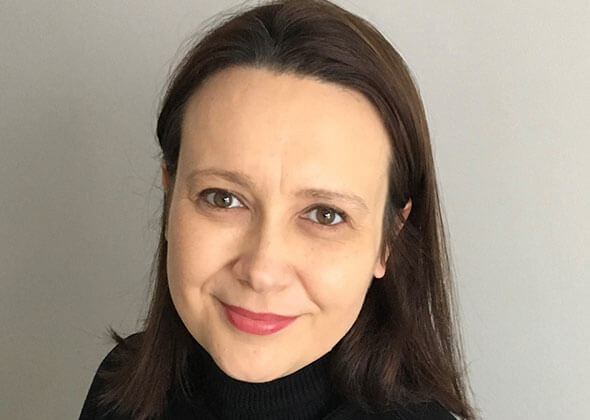 Join Our Talent Community
We're grateful for your interest in a career with Baxter, and would like to get to know you. Joining our Talent Community is a great way to stay connected, learn more about Baxter, and help our recruiters find you if there's an opportunity that aligns with your background, skills and interests.
Join Now